In the framework of the Erasmus+ programme, as a strategic partnership, the ECY project has been approved
(Effective Communication for Youth, in Esperanto External communication) for the years 2016-2017.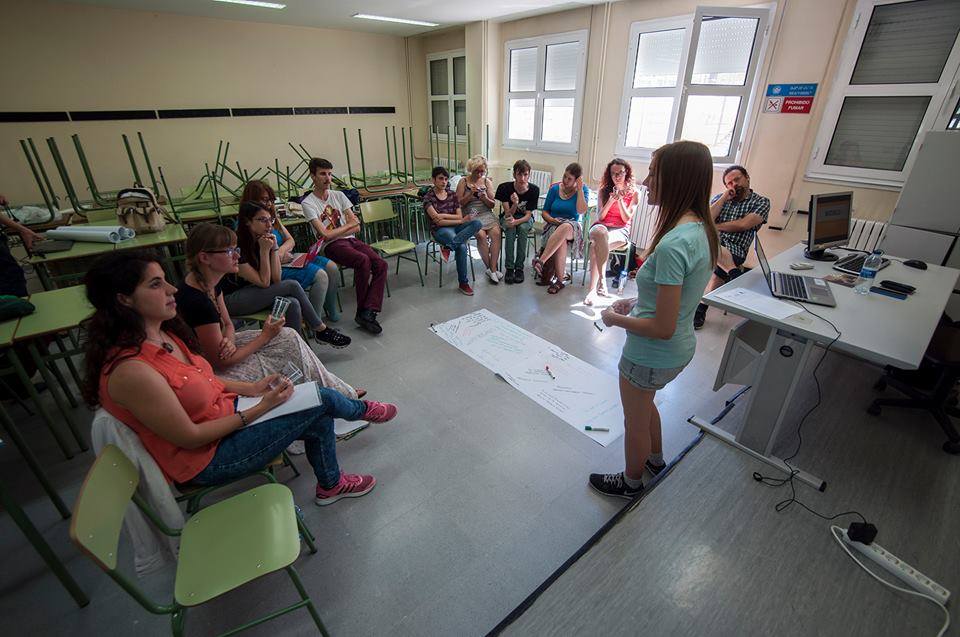 Goals
Gathering for few events, activists from some NGOs, the project aims to empower volunteers, exchange best practices about communication, create more awareness about the importance of strategy, give tools and build cpacity towards more efficient activity and to contribute to interfield cooperation among more organisations.
Partners
Events
The mobilities of the project took place in 4 international events. The three project meetings were held during or right after other Esperanto meetings in order to broaden the visibility and the engagement of the project in the Esperanto movement, this enabled a valuable contribution to the project work.
Here is the event list:
October 2016: Social Fall Meeting in Delft (The Netherlands)
March 2017: Spring Esperanto Meeting in Amougies (Belgium)
June 2017: Spanish After-Congress in Teruel (Spain)
September 2017: Multiplier event in Bratislava (Slovakia)